In the effort to continue to bring you new & useful ways to build your business & improve your services to your customer. The Photobooth Association & our Broker RV Nuccio, are extending you the opportunity to earn referral fees for wedding & special event insurance. All you would do is place a coded link on your site or give your referral information to your clients.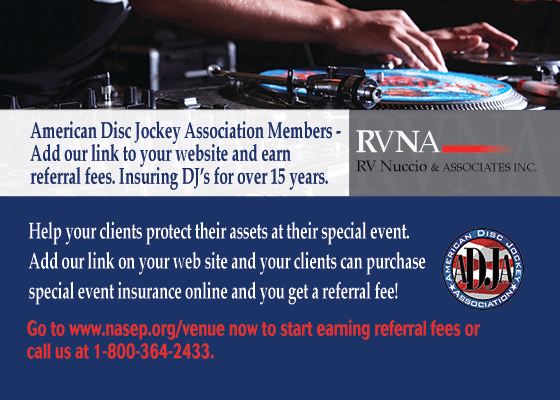 What is being offered is protection for your clients events. Let's say that you have a wedding, but at the last minute something happens to postpone or cancel the event. If your client has the event insurance, they would get back all the money that they had spent. This is very useful to protect them & their investment in their wedding should something happen. It removes the stress of worrying about losing all their deposits & fees that have been paid, including yours!
The same holds true for other events, or even large community events that would need special event insurance. We are pleased to introduce this exciting program to our members. Now, not only can you help your clients, but you can earn some additional money in referral fees. This is a program backed by Fireman's Fund, a world leading carrier. Just another way that the Photobooth Assocaiation is helping you to build & grow your business. To get started just go to : Referral program Please call the office should you have any questions.